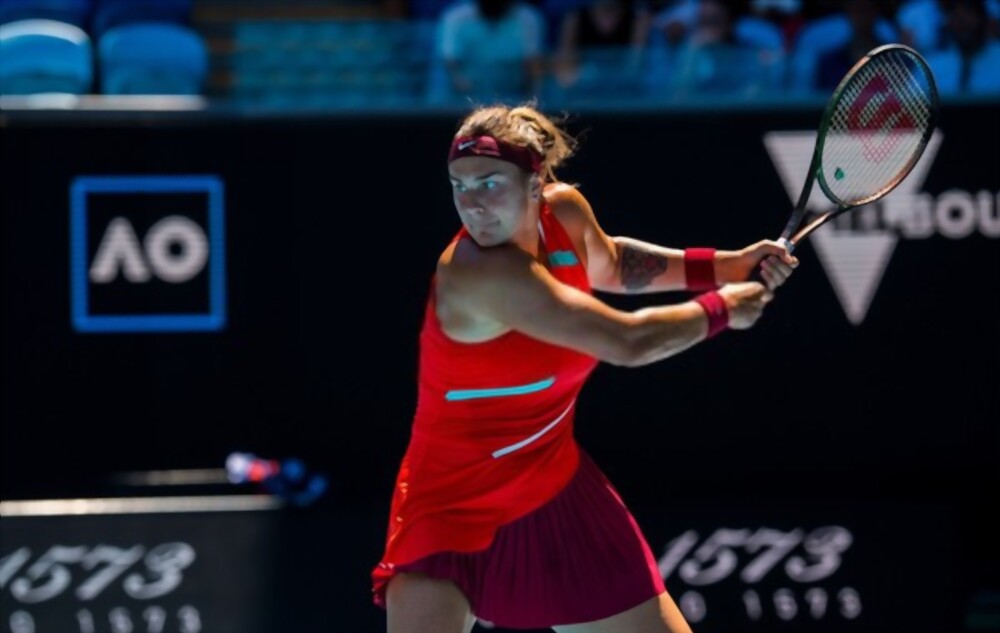 Belarusian player Aryna Sabalenka admitted that she found it difficult to understand the "hatred" that some players had for her in the locker room as a result of Russia's invasion of Ukraine, and fails to see why she's being judged for what's happening between the two countries.
The second-ranked in the world tennis standings has already stated that she has nothing against Ukrainians and feels empathy towards them, while Moscow's action of invasion continues. The invasion, which Moscow refers to as a "special military operation," was staged in Belarus.
Before the Miami Open, Sabalenka admitted, "I've never encountered so much judgement and hatred in the locker room. It was extremely challenging for me. When you lose games, there are a lot of haters on Instagram, but in the locker room, I've never encountered any of them up until now. I've had a difficult time coming to terms with why so many people dislike me. I am not responsible in any way for the war."
Sabalenka, who defeated Elena Rybakina to win the Australian Open earlier this year, was defeated by Rybakina in the Indian Wells championship match on Sunday, while Lesia Tsurenko of Ukraine withdrew from her match by personal choice against Sabalenka earlier in the competition due to a panic attack brought on by a discussion with WTA president Steve Simon regarding tennis's response to Russia's invasion.
During the last year, Sabalenka said shared that she's been part of some "strange discussions" with players of other teams.
"It was quite difficult at the start, but things are gradually improving.", she shared.
Iga Swiatek, the current world number one in women's tennis, shared that she hopes for more help for Ukrainian players from tennis officials, since in her words, they weren't doing enough, but Belarus' Victoria Azarenka, a two-time Grand Slam champion, disagreed with the claim.
"There are certain athletes that exhibit unique emotions and behaviours. In general, I don't necessarily agree with Iga [Swiatek]," Azarenka remarked.