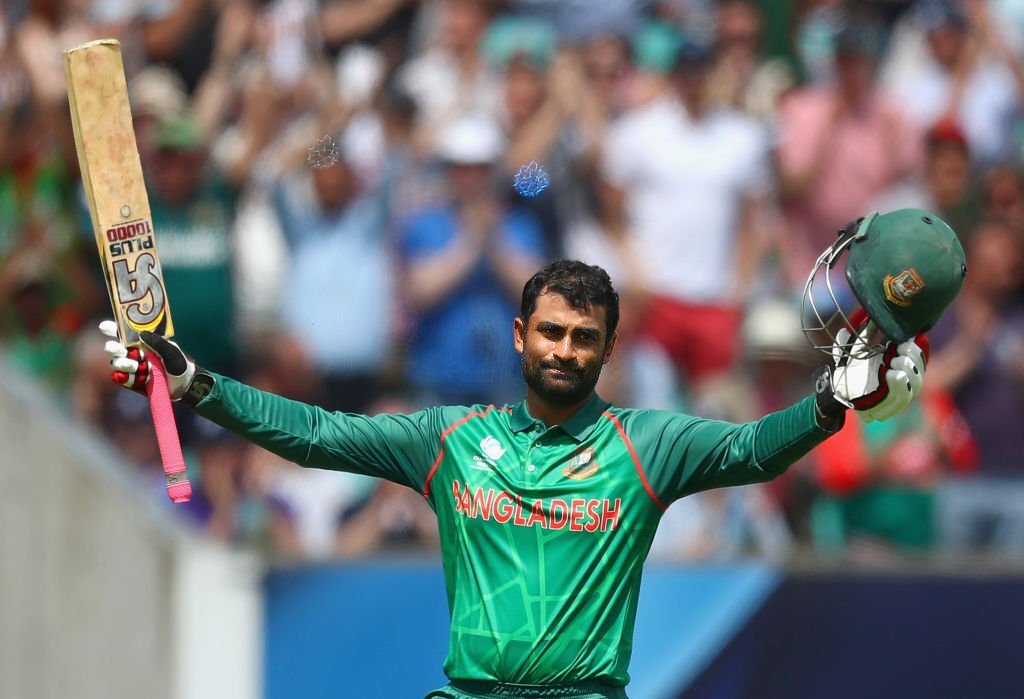 Just three months before the Cricket World Cup, Tamim Iqbal, the captain of Bangladesh's international team, announced his retirement from international cricket.
The 34-year-old announced his immediate resignation from all international competitions. During a live, nationally televised press conference, Tamim sobbed as he delivered the announcement.
There wasn't a sudden cause for it, he claimed; it had been something he had been considering for some time. "I spent a few days discussing it with my family members. I believed that now was the appropriate moment for me to choose. "
After playing in the opening ODI of a three-game series against Afghanistan and contributing 13 runs off of 21 balls to Afghanistan's victory by 17 runs, Tamim made his statement the following day.
The opening batsman received harsh criticism for choosing to play while admitting he wasn't fully healthy, with Nazmul Hassan, head of the Bangladesh Cricket Board, at the forefront of the criticism.
Tamim, who had previously announced his retirement from Twenty20 international competition in 2022, is the only Bangladeshi to have scored hundreds in each of the game's three formats.
He made his international debut in February 2007 and has since played in 241 one-day internationals, amassing 8,313 runs and 14 centuries—both records for a Bangladeshi batter—and making his country proud.
Tamim also played for Nottinghamshire and Essex in England for a while compiling 5,134 runs from 70 Tests and 10 hundreds.
He is "one of the finest batters Bangladesh has ever produced," according to former Bangladesh captain Habibul Bashar.