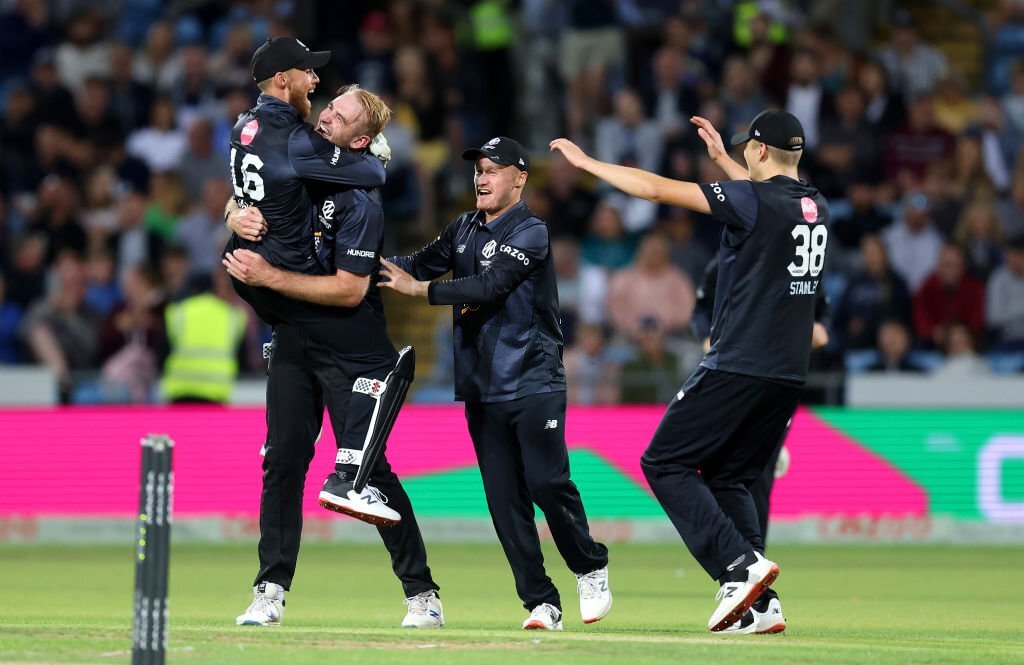 Manchester Originals won the men's Hundred for the first time this year by defeating Birmingham Phoenix by a score of 49 runs.
Usama Mir made a spirited 32 not out as the Originals posted 160-8 at Old Trafford, with Jos Buttler leading the way with 43.
Phoenix's response saw frequent wicket losses and as a result, they were finally defeated for 111. Only four Phoenix players scored in double digits, with Tom Hartley leading the Originals with 3-13. Liam Livingstone led the team with 27 points.
Before the weather forced the cancellation of their match against the London Spirit, Originals fell to Welsh Fire in a rain-shortened encounter.
Usama Mir, the match's top man, spoke in front of Sky Sports: "I am quite pleased with this performance. I've been practising my batting a lot, so I was thrilled to support myself today and demonstrate my abilities to everyone."
"I tried to vary the speed of the ball by using both faster and slower movements. The fact that it moved so quickly and slowly helped to scare the batters."
Jos Buttler, the captain of the Manchester Originals, also talked with Sky Sports and said, "From our side, it was a really solid effort. Our fielding needs some improvement. However, we understood the pitch. It wasn't easy, but we adapted effectively, which helped us finish strongly."
"Most of the players from our team from last year are still with us, and we have a lot of bases covered. We are very fortunate to have so many all-around players."