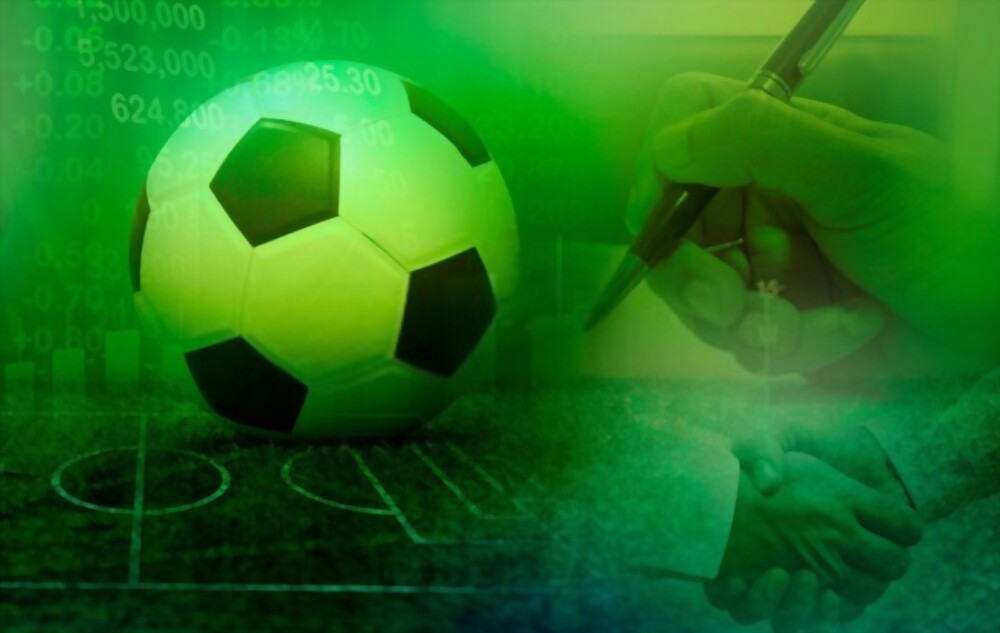 This summer's transfer window is set to be an exciting time for football players, clubs and fans alike around the world. Tons of rumours have been flying around in recent months, with star players being linked to moves around Premiership clubs and ones abroad, including Saudi Arabia and MLS clubs, but what can we expect given all the rumours media outlets have written about?
5Times gives you an overview of the biggest player transfers between clubs that might occur this summer during the transfer window.
Leo Messi
Due to the present standoff in his contract discussions with French champions Paris Saint-Germain, Leo Messi's name has unexpectedly come to light as a prospective transfer to a new club in the summer.
There may still be other opportunities for Messi in Europe, where he intends to stay until 2024 before he signs a new deal with PSG. He will wait until he has understood their intentions for the upcoming season and is convinced they will compete in the Champions League.
To win the Champions League in what will likely be one of his final seasons in Europe, 35-year-old Messi needs to be certain that they will have a strong squad, before potentially agreeing to stay in France or move to another team. These developments have encouraged Barcelona, who is working harder this summer to give Messi a new contract. They are plotting ways to increase the Financial Fair Play ratio's flexibility with La Liga.
The Spanish team is still at their absolute spending cap and will almost probably need to let players go to make room for a Messi return. Messi's current two-year contract, which he signed in 2021, expires at the end of June, and PSG is the only club with whom he has conducted talks since he was permitted to speak to teams outside of France at the beginning of the year.
Barcelona has also been open about wanting Leo to return to the team at some point, but it's unclear whether their financial situation has improved enough to make that happen. On the other hand, clubs in Saudi Arabia and the MLS have publicly stated that they'd welcome Messi with open arms should he express interest to sign with them.
Declan Rice
One of the notable players moving this summer may be West Ham's Declan Rice. The Hammers have had a difficult season, and he will soon reach the last two years of his contract with no apparent intention to sign a new one.
Rice made it understandable that he wants to play at the greatest level, which is Champions League football, during a press conference with England at the World Cup. He has already attracted a lot of attention from teams at that level.
Given that Rice had previously been a member of Chelsea's academy since he was seven years old and had remained good friends with Mason Mount, it has also been predicted that he may return to the club at some point.
Fellow London club Arsenal showed interest in him in January, and that interest is sure to grow when the transfer window reopens. Arsenal is also looking to strengthen their midfield, including when they attempted to buy Moises Caicedo from Brighton during the previous transfer window.
But Rice is not going to be an inexpensive transaction for any club.
West Ham boss David Moyes said Rice was worth more than £150 million in April of last year. He is undoubtedly their finest player, and West Ham does not want to sell him, but they are aware that this summer may be the perfect moment to receive the most money they can for the England international.
Jude Bellingham
The most desired young footballer in Europe is still unsure about his future in Germany's top flight. Thankfully for Jude, there is no need to make a choice hastily when Real Madrid, Manchester City, and Liverpool have all made an offer for him, and Manchester United is still determining whether there is enough room to move into the hot race for him.
The area that produces winners is where Real Madrid placed their offer to the midfielder to become the finest player in the world. They were adamant that he may go on to win the Ballon d'Or and become a champion of the Champions League, and they weren't afraid to criticise Kylian Mbappe for making the wrong decision by remaining at Paris Saint-Germain.
Real believes Bellingham wanted to be a star in the Premier League and saw City as their greatest threat in attracting Bellingham to Madrid. With Liverpool now out of the chase for him, the defending champions are feeling more confident that they can sign him to a contract at the Etihad.
This summer, improving the offence is United's top focus. To avoid violating FFP, they must obtain a Champions League football contract and sell a lot of game tickets. Even though they were the first big English club to consider Bellingham as a star midfielder, United is unlikely to engage in a bidding battle for him.
Joao Felix
Chelsea is believed to want to permanently keep Joao Felix onboard this summer, and they have already started negotiating terms with Atletico Madrid.
Felix was acquired by the London team in a January move on loan until the conclusion of the current campaign; however, the agreement did not contain any option or commitment to purchase him. This was done mostly to see how the club would use the technically gifted attacker.
The Stamford Bridge sporting directors are highly impressed with Felix and want to sign him for the foreseeable future. Felix is without a doubt and has always been, a talent who, in a tactical sense, may have been mismanaged at Atletico Madrid. He has a keen eye for goals and manages to create opportunities between the lines.
With their chances of making the Champions League for next year being not great, Chelsea would likely be in a great position to make him a permanent addition but do not rule out the competition.
The Portuguese player's desire to continue playing without Champions League football in his schedule and the possibility that another club may be able to provide him that next year are both unknown at this moment in time.
Mason Mount
Another intriguing aspect of Mount's future at Chelsea is Lampard's appointment as interim manager until a permanent one is put in place. Lampard has supported Mount since he was in Chelsea's academy and helped him join the England team through a successful loan at Derby County, and later during Lampard's first tenure as Chelsea manager.
As we have previously reported on numerous occasions, since Mount's contract ends next year, his future is quite uncertain this summer. Chelsea is still willing to negotiate a new deal with Mount, but the English midfielder must be compliant with the club's new salary structure.
The Blues are now putting in place contract arrangements that reward success through incentives and maintain basic salary in line with their FFP commitments to maintain fairness throughout the team since talks over an extension between the two parties have not advanced recently.
Like every other player, Mount will have to follow this new rule, but with clubs like Liverpool and Newcastle keeping an eye on the issue, he could have to choose the summer transfer window.
German giants Bayern Munich have also been connected to Mount recently, but they are not currently looking to add another midfielder to their roster, as Konrad Laimer is expected to join them on a free transfer from RB Leipzig.
The uncertainty and stress surrounding Mount's future appear to have affected his performance this season, as manager Potter admitted last month, just before he was fired and replaced on an interim basis by Lampard, that Mount had been "suffering like the rest of us."
Harry Kane
England's national team all-time goalscorer and captain Harry Kane has only one year left on his contract with Tottenham, and he is certain to dominate the summer transfer news narrative.
Kane has so far made no secret of his intention to seek out a new challenge this summer; one that would give him a better opportunity to win the trophies he has yet to win with Spurs. As a result, Manchester City has made an offer for him.
Daniel Levy, the chairman of Tottenham, refused to let Kane go, and this summer, he will do everything it takes to keep him. However, the balance of power has changed with only one year remaining on his contract, Tottenham being without a full-time manager, and a spot in the top four hanging in the balance.
Given the turmoil of the previous month, which included the firing of Antonio Conte and uncertainty surrounding the future of sporting director Fabio Paratici, it's understandable that Kane would be hesitant to continue his career with the Spurs. It may put even more pressure on Tottenham if teams like Manchester United, who are looking for a new centre-forward, finish in the top four instead of them.