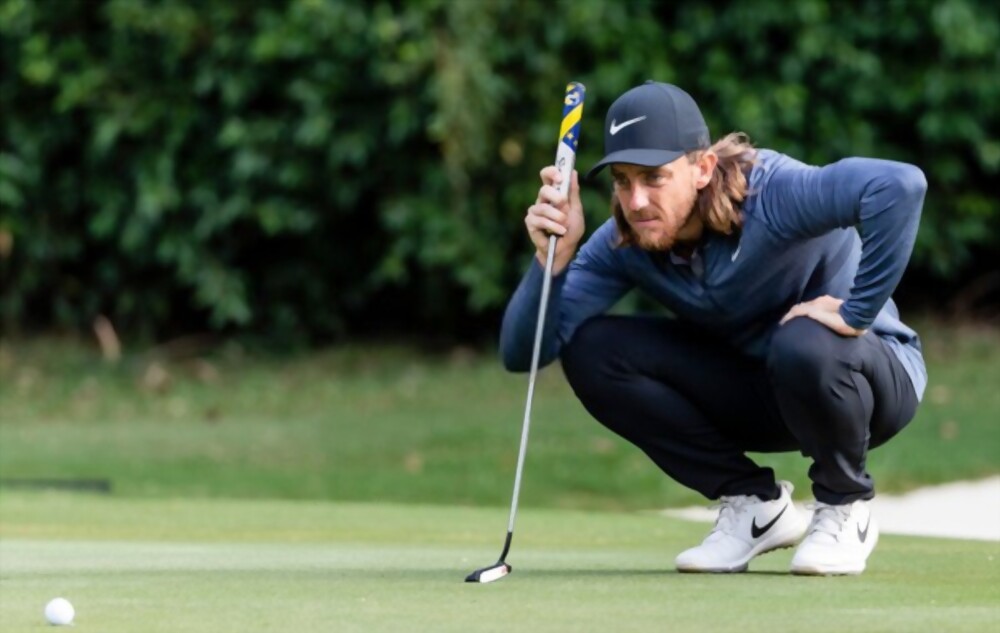 Tommy Fleetwood fired an outstanding six-under-par 65 in the opening round to take a one-shot lead in the Wells Fargo Championship.
With birdies on holes 17 and 18, the Englishman finished his round without making a bogey to take the lead over a group of five players that also includes Olympic champion Xander Schauffele.
Rory McIlroy, a three-time champion, shot a 68 at Quail Hollow on his 34th birthday while competing in his first match since failing to cut the Masters last month. Matt Fitzpatrick, the US Open winner, is one stroke farther down on two under.
McIlroy says he feels at ease
After his loss at the Augusta National, the Northern Irish golfer stated earlier in the week that he withdrew from the RBC Heritage PGA Tour tournament in April for his "mental and emotional wellness."
But following a round that included four birdies and one bogey, the world's third-ranked player declared: "I feel at ease here. There's simply a degree of familiarity here at the club and on the golf field that I don't have anywhere else. I've played here so frequently that I am aware of where to miss it. Even though I missed a few greens, I didn't think I shot the ball badly."
"It was just extremely fantastic to play again and feel like I did a good job. On my birthday, I didn't want to spend the afternoon practising on the range."
He made his first birdie of the day on the 10th hole of Thursday's round by getting up and down from a bunker on the greenside. He added another stroke at the fourteenth hole, and after getting stuck in another greenside bunker at the fifteenth, he scrambled to escape losing a shot.
On holes 16 and 17, as well as again on the second and third, the four-time major champion salvaged par from outside the green.
McIlroy's only bogey occurred on the par-five eighth after he drove outside the fairway. He drove the ball 352 yards down the centre of the fairway with his first shot, nailed his 170-yard approach shot to 24 feet, and just missed a putt that would have held his par.
On his final hole of the day, the par-four ninth, the European Ryder Cup golfer got the shot back and sank an 11-foot birdie putt to finish three under.