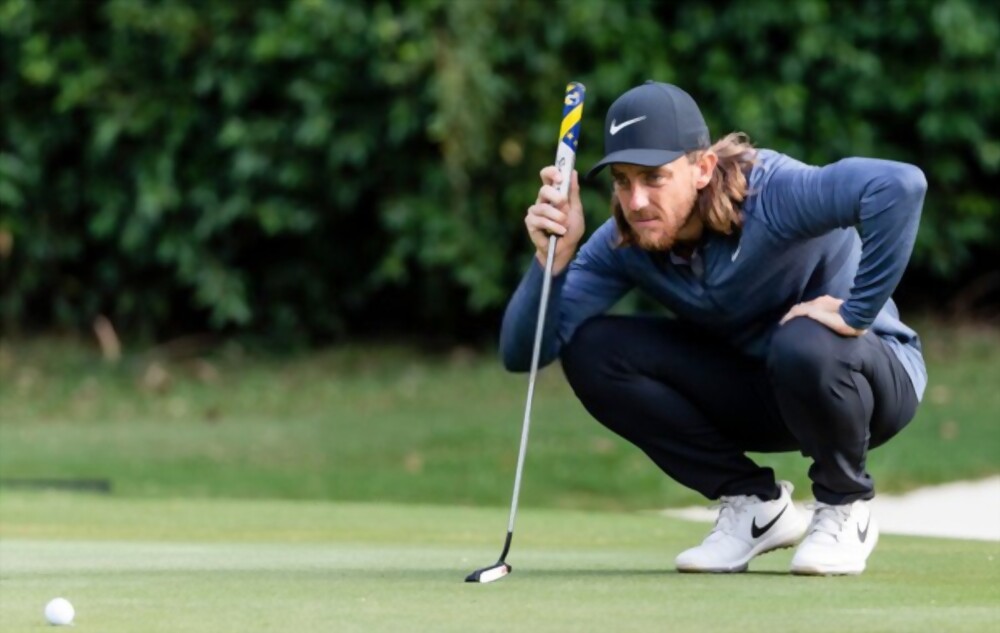 Tommy Fleetwood was denied his first PGA Tour victory after Nick Taylor won the Canadian Open with a 72-foot putt on the fourth play-off hole.
In 1954, Pat Fletcher was the last golfer before Taylor, 35, who is the first Canadian to win the competition at Oakdale Golf and Country Club.
Aaron Rai and Tyrrell Hatton, both Englishmen, tied for third place on 16 under.
Under pouring rain in Toronto, spectators erupted in celebrations as Taylor's eagle putt fell into the cup, giving the home golfer his third tour victory.
Taylor said, "This is for my family at home and for all the guys over the years. I'm pretty speechless to sort of break that curse, if you want to call it that.
We knew it would take a while because of therain and the slope. It came as a bit of a surprise to get it there, to be honest. It was a huge surprise, but an amazing one."
With a six-under 66 on the final day, Taylor overcame a three-stroke deficit and set a clubhouse target of 72, which Englishman Fleetwood also met.
Taylor's birdie on the first play-off hole was matched by Fleetwood, 32, and the match was extended by both players' pars on the next two holes.
Taylor later clinched a thrilling victory with a clutch putt at the par-five 18th hole. Fleetwood, who has placed second in five PGA Tour events, said, "It was a great moment for Nick and the fans here."