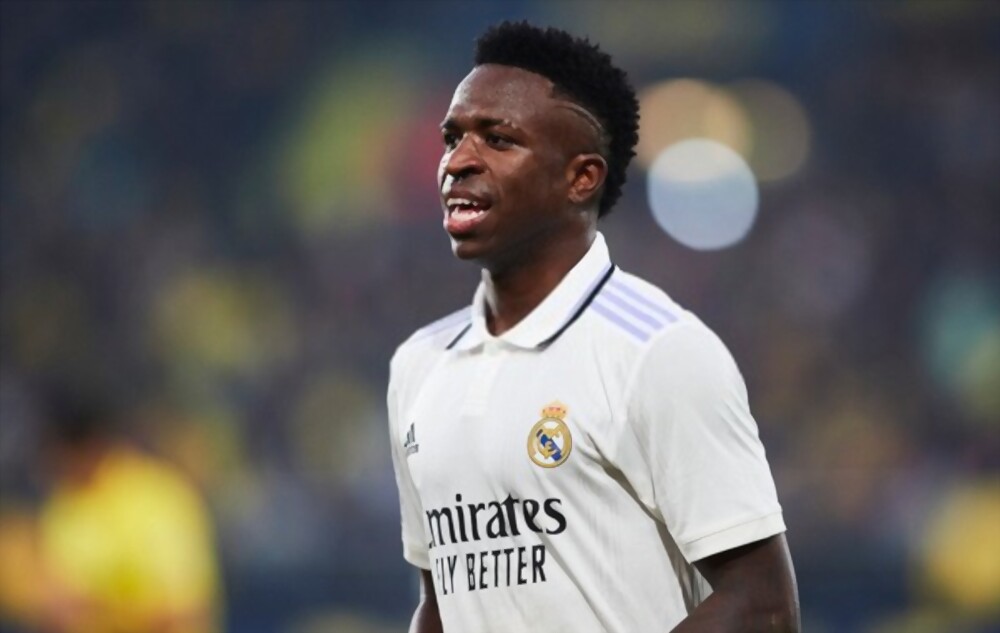 Seven individuals have received punishment for their actions towards Vinicius Jr.
In January, four men were punished for hanging an effigy of Vinicius next to Real's practice facility by being fined 60001 euros (£51,700) and being banned from stadiums for two years.
A judge in Madrid granted bail to the four guys after their 11-day detention. Three other individuals were punished with 5,000 euros ($4,300) in fines and a one-year ban for making racial gestures on May 21 while Real Madrid was playing Valencia.
The three were arrested two days after the game and are between the ages of 18 and 21, according to the police.
The country's Sports Commission announced the fines on Monday. They were handed by Spain's State Commission against Violence, Racism, Xenophobia, and Intolerance in Sport.
Vinicius later claimed that the Spanish league "belongs to racists" after his red card for aggressive behaviour late in the Valencia game was overturned.