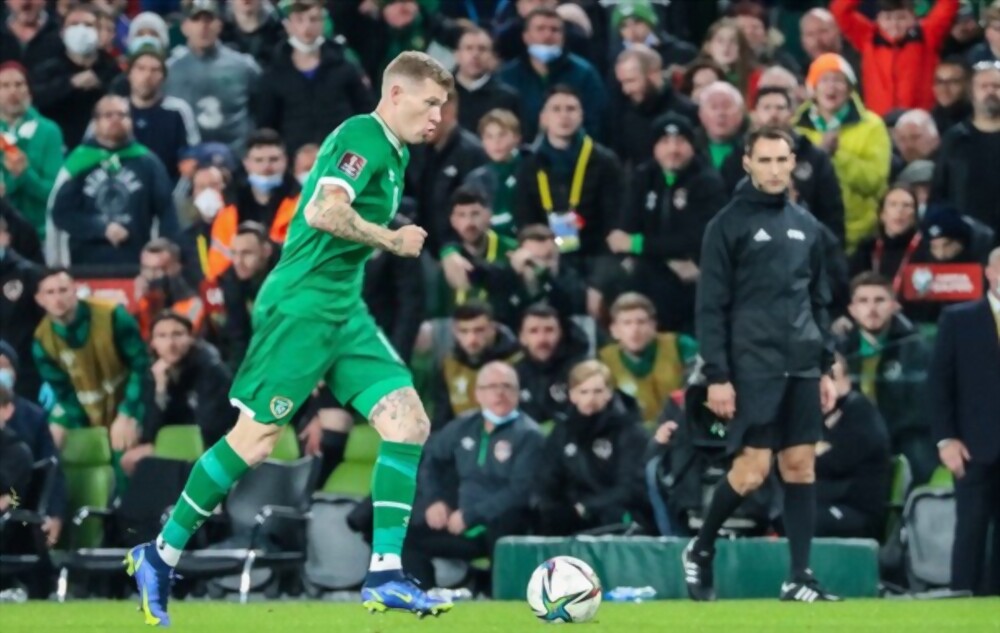 James McClean, a player for the Republic of Ireland, has disclosed that he has been diagnosed with autism. During World Autism Acceptance Week on Tuesday, the 33-year-old Wigan midfielder revealed his diagnosis in an Instagram post, inspiring his wife Erin to express her joy.
After seeing the qualities he shared with the couple's daughter Willow-Ivy, McClean had an evaluation for autism spectrum disorder (ASD).
"As you are all aware, my daughter Willow-Ivy has autism," he stated. "Watching her overcome so many barriers in her life and learning how to handle the difficulties she encounters daily over the past four years have been life-changing in the most incredible way, but they have also at times been incredibly challenging for her father.
The more Erin and I studied about autism, the more we realised how much more I resembled Willow than we had originally realised.
I chose to go and have an ASD evaluation because I notice so many tiny features in her that I also see in myself. After a bit of a trip and a diagnosis, I believe the time is right to share it.
To let Willow-Ivy know that I understand and that having autism won't and shouldn't ever prevent her from achieving her goals and aspirations, I've considered for a while whether to share this in public. However, I've decided to do so now."
As a substitute in Ireland's 1-0 Euro 2024 Qualifying loss to France on Monday night in Dublin, Derry-born McClean earned his 98th senior cap for his country.