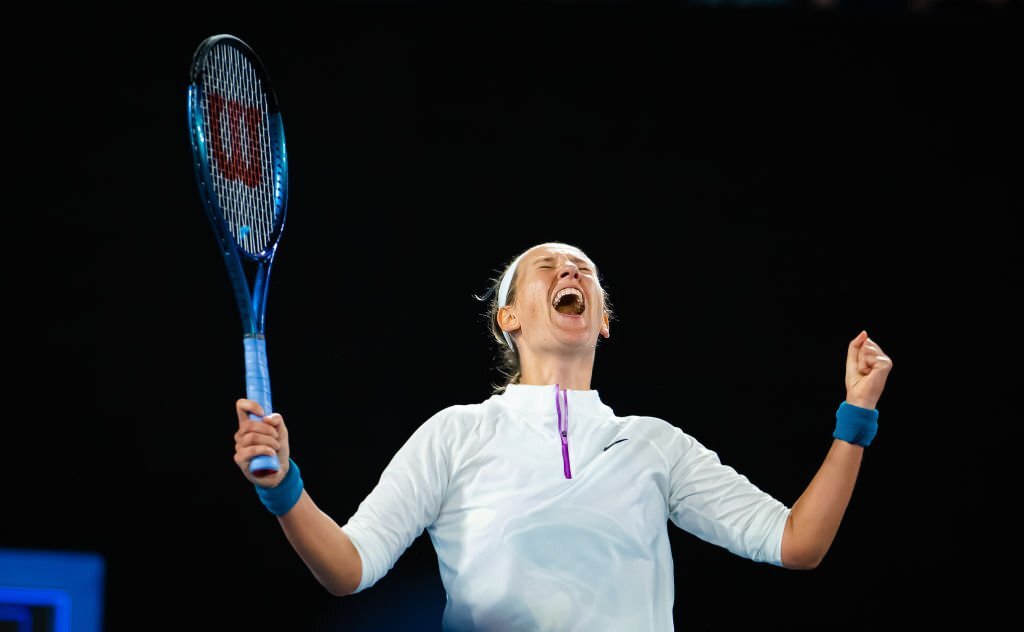 Belarusian Victoria Azarenka, who lost in a nail-biting match against Ukrainian Elina Svitolina at Wimbledon, thinks it "wasn't fair" that Wimbledon spectators booed her off the court.
Since the start of the conflict in Ukraine, Svitolina has avoided shaking hands with Russians or Belarusians after matches. Although she has often stated her viewpoint, Azarenka was the target of jeers as she exited Court One because she did not meet her at the net.
"What should I have done?" Azarenka questioned the media. "She doesn't want to shake hands with players from Russia or Belarus. I respect her choice."
Wildcard Svitolina won a fantastic match 2-6 6-4 7-6 (11-9) in front of a boisterous Wimbledon crowd. Azarenka respectfully waved to Svitolina when she won the first match point with an ace but the Ukrainian made no response.
33-year-old Azarenka hesitated as she left Court One after hearing the jeers and gestured to the audience before leaving. Svitolina was also booed off when she left the court at the French Open last month without shaking hands with Belarusian quarterfinalist Aryna Sabalenka.
Svitolina, who only started playing again three months ago after giving birth to her daughter Skai in October, said: "I feel like each person that loses, and there is no handshake, is getting booed.
I believe the tennis governing bodies should publicly clarify that players from Russia/Belarus and Ukraine will not shake hands. As I've said before, I won't shake hands with anybody until Russian forces have left Ukraine and we have reclaimed our territories. My position is obvious. I'm not sure how I can be any clearer."