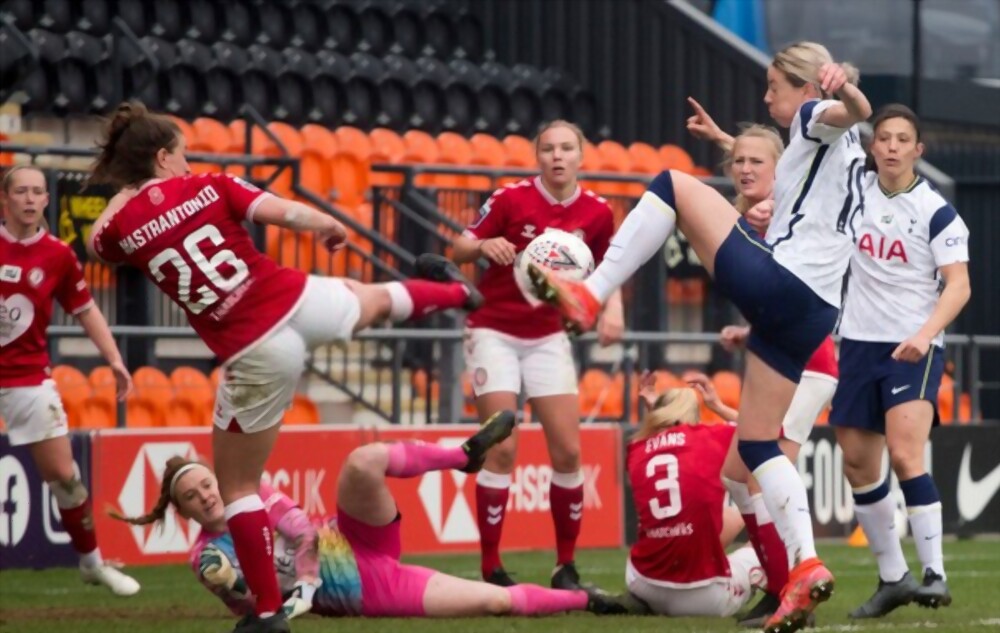 Marc Skinner has stated that it's "crazy" that just 8,000 tickets have been given to Manchester United and Chelsea for the Women's FA Cup final at Wembley next month.
On Monday, the Football Association (FA) announced that 65,000 neutral-area tickets for the championship game on May 14 had been sold. United said that they had received 8,000, but Chelsea claimed to have received only 7,530.
"I think it's crazy to offer two huge teams, like Chelsea and Manchester United, 8,000 tickets to sell", said Skinner. For the 2017 men's FA Cup final at Wembley Stadium, which has a seating capacity of 90,000, Chelsea and Liverpool were each given 30,500 seats.
The Vitality Women's FA Cup Final is considered the highlight of the women's domestic football season, and the FA said that over 65,000 tickets had been distributed at this moment in time.
Additional 7,500 tickets for fan use have been distributed to Chelsea and Manchester United, respectively. This is roughly twice as many tickets as the finalists received last year.
The number of spectators for the Women's FA Cup final is expected to exceed the previous high of 49,094 established during Chelsea's 3-2 extra-time victory against Manchester City last season.
While the United women's team is preparing to participate in its first FA Cup final, Emma Hayes' Blues are aiming to win it for the third year in a row.
Both teams are competing for the Women's Super League (WSL) championship, with United leading the way with a point advantage over the Blues despite the latter having played one more game.