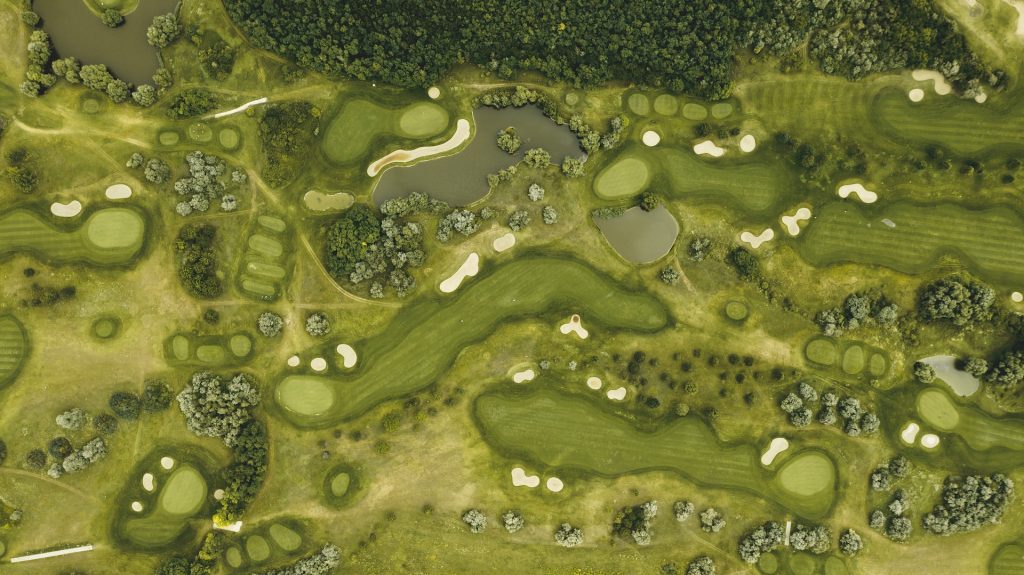 We've got some thrilling golf events on the horizon that are bound to get fans pumped up! The upcoming U.S. Women's Open will be held at the iconic Pebble Beach, which is sure to be a real treat for golf enthusiasts. It is set to take place in Los Angeles for the first time in 65 years.
The real mystery is LIV Golf, which keeps everyone in suspense with their upcoming schedule. Meanwhile, we see some newly elevated events on the PGA Tour. And let's not forget about the Ryder Cup, which is taking place in Italy.
2023 is shaping to be another year full of excitement and change that will keep us on our toes. The prize money has increased tremendously for both men and women. This and the new exciting storylines will add even more intensity to the already competitive games. So, let's gear up for another exciting year of sports!
Here is a list of the 15 events that every golf fan should circle in their calendar:
February 24-28: LIV Golf League opens in Mexico
The golf calendar year started on January 5-8 with the Sentry Tournament of Champions, held in Maui, followed by W.M. Phoenix Open on February 9-12.
On February 24, the new season kicked off with a bang with the El Camaleon Golf Course in Mexico's Riviera Maya. This 54-hole, no-cut event is a standard opener, and all golf enthusiasts were thrilled to be there. Last year the $750 million Saudi Arabia Public Investment Fund helped the upstart circuit survive its trial year.
This year there will be 48 players divided into 12 "franchises". There are 14 events scheduled for this season.
The main issue with LIV is that they don't have a television deal. There were rumours back in the fall of 2022 that they will sign with FOX Sport 1, but nothing has been officially announced.
March 9-12: Players Championship
Cam Smith won't be able to defend his championship title this year in the upcoming event. However, his absence won't dampen the spirits of his fellow tour players. In fact, they might even be a little more excited since the purse for this tournament has been raised to an impressive $25 million. With such a hefty amount on the line, everyone will be bringing their A-game, making this one of the most thrilling events.
The ANWA 2023 edition promises to be more exciting than ever. The defending champion will be competing for the first time, and fans can't wait to see Anna Davis back in action.
The 16-year-old high school sophomore from San Diego caused quite a stir last April when she defeated some of the world's best college players to claim the championship title.
Now, she's ranked No. 9 in the World Amateur Golf Ranking, thanks to her impressive performance over the summer. It's clear that Davis has a bright future ahead of her, and it will be fascinating to see how she fares in the ANWA this year.
April 6-9: Masters
The Masters Tournament will occur between April 6 and 9, but all our eyes are on an event happening a few days earlier.
On Tuesday, April 4, a particularly enticing event is about to happen. The talented Scottie Scheffler will host the much-anticipated Masters Champions Dinner. We're placing our bets on some mouth-watering Texas BBQ gracing the menu.
What's truly intriguing about this evening is that it will mark the first time in a while that PGA Tour and LIV golfers will gather under the same roof.
The tension has been building after some heated sentiments expressed by both sides in recent times.
We're particularly curious to see what Fred Ridley has planned for the seating arrangements, as we're sure he's got some tricks up his sleeve. All in all, this promises to be an unforgettable event that we can't wait to witness.
April 20-23: Chevron Championship
It's bittersweet news for some in the golf world this week as the historic Dinah Shore LPGA major moved from the California desert. The event will take place in Houston for the first time. The modern players will surely not mind after the sponsor has generously increased the total purse to a whopping $5.1 million.
This is all part of a broader effort by the LPGA to boost prize money to a record $101 million across 33 events. As you might think, this is a massive win for the sport and its players.
Another major positive of the move is that the change in dates means Chevron will no longer directly clash with the Augusta National Women's Amateur.
It's clear that this year's Dinah Shore will mark the start of a new chapter for the event, and we're excited to see how it all plays out.
May 18-21: PGA Championship
Excitement is in the air as the PGA returns to Oak Hill Country Club in Rochester, N.Y., for the first time in almost a decade. The club boasts an impressive hosting pedigree with three U.S. Opens, three PGAs, and the 1995 Ryder Cup under its belt. In recent years, Oak Hill has seen some unexpected champions take the spotlight.
Who could forget Shaun Micheel's incredible 7-iron shot to secure the 2003 PGA title? Or the 2019 Senior PGA, when Ken Tanigawa won it.
This year, the betting odds may favour some long-shot contenders like Brendon Todd and Garrick Higgo.
What's also worth noting is the major renovation that the East Course at Oak Hill has undergone. This will leave the fans wondering if they're really back at the iconic venue.
All in all, the return of the PGA to Oak Hill promises to be a memorable occasion. We'll see many surprises and unexpected twists to keep us all on the edge of our seats.
June 15-18: U.S. Open
This upcoming event is set to be an absolute spectacle. For years, the USGA has been on the hunt for the perfect location to stage the U.S. Open at Los Angeles Country Club, and they've finally found it.
The North Course is a truly unique gem near Beverly Hills.
This will be the first U.S. Open hosted in Los Angeles since the legendary Ben Hogan's win at Riviera back in 1948.
This will be an "intimate" Open, with only 22,000 tickets available per day. And get this – there are a whopping five par 3s at LACC, with one of them measuring in at 300 yards and another at a unique 88 yards.
July 6-9: U.S. Women's Open
California is about to bask in the warmth of the major golfing spotlight. And what better stage than the iconic Pebble Beach Golf Links for the first-ever U.S. Women's Open?
USGA chief John Bodenhamer has emphasized the importance of providing the women's game with the opportunity to play at venues of historical significance. Lifting the trophy on the 18th green at Pebble Beach ranks among the most awe-inspiring accomplishments in golf.
Legends like Jack Nicklaus, Tom Watson, and Tiger Woods have achieved the ultimate feat on the Monterey Peninsula. Now it's time for a female athlete to add her name to that prestigious list. Without a doubt, emerging victorious at this historic event will become one of the most cherished triumphs in the LPGA's history.
July 20-23: Open Championship
The challenge of following in St. Andrews' footsteps now falls on Royal Liverpool in England. With past winners like Tiger Woods and Rory McIlroy, there's no doubt that the competition will be of the highest calibre.
In 2006, under dry and windless conditions, Tiger Woods masterfully navigated his way through Liverpool. Don't forget that he used his driver only once over the course of 72 holes to claim victory over four competitors by a mere two shots.
In 2014, Rory McIlroy went wire-to-wire to secure his first Open Championship win. He outplayed Sergio Garcia and Rickie Fowler by two strokes.
This year's defending champion, Cam Smith, emerged victorious at St. Andrews and immediately faced questions about his prospects at Royal Liverpool.
Aug. 10-13: AIG Women's Open Championship
England will also play host to the Women's. Walton Heath may not be as historic as other major golf courses, but this marks a significant milestone. Walton Heath will be the first non-senior major to be held there, having previously served as the site of the 1981 Ryder Cup.
Ashleigh Buhai, hailing from South Africa, will be defending her title as reigning champion. She had a hard-fought four-hole aggregate playoff against In-Gee Chun in the first Women's Open held at Muirfield.
While Walton Heath may not be as prestigious as some of the other courses, it's sure to provide a unique challenge for the competitors. The tournament promises to be an exciting and closely-fought contest.
Aug. 10-13: FedEx Cup Playoffs begin
It's an unfortunate coincidence that the Women's Open will take place at the same time as the beginning of the PGA Tour Playoffs at the FedEx St. Jude Championship in Memphis. However, there are some exciting changes on the horizon for the postseason. Only the top 70 players in the FedEx Cup standings will qualify for TPC Southwind, a significant reduction from the previous threshold of 125 players. Those who make the cut will automatically retain their cards for the following season.
The top 50 players after Memphis will move on to the BMW Championship, taking place from August 15-20 at Olympia Fields, just outside of Chicago. This is a major accomplishment in itself, as it will qualify players for lucrative events in the fall schedule. The top 30 players from the BMW Championship will then progress to the Tour Championship, scheduled for August 24-27 at East Lake in Atlanta.
Rory McIlroy looks to be a major force to contend with this season, having overcome a six-shot deficit to Scottie Scheffler and becoming the first player to win a third FedEx Cup title in September of last year. Golf fans can look forward to an exciting end-of-season lineup despite the scheduling overlap. The Tour Championship serves as a fitting finale to what promises to be an action-packed summer of golf.
Sep. 29-Oct. 1: Ryder Cup
The upcoming Ryder Cup may be the most affected event by the Great Divide in professional golf. The major championships now include LIV golfers who have rightfully qualified.
The U.S. team will have to do without stars Dustin Johnson and Bryson DeChambeau. This makes the team appear weaker than their European counterparts.
However, Captain Zach Johnson has a deep bench of talent to draw from. At the same time, Europe's Luke Donald has a strong core of Rory McIlroy, Jon Rahm, Viktor Hovland, Matt Fitzpatrick, and Tommy Fleetwood.
After their embarrassing defeat at Whistling Straits, Europe will be determined to avoid a repeat on home turf.