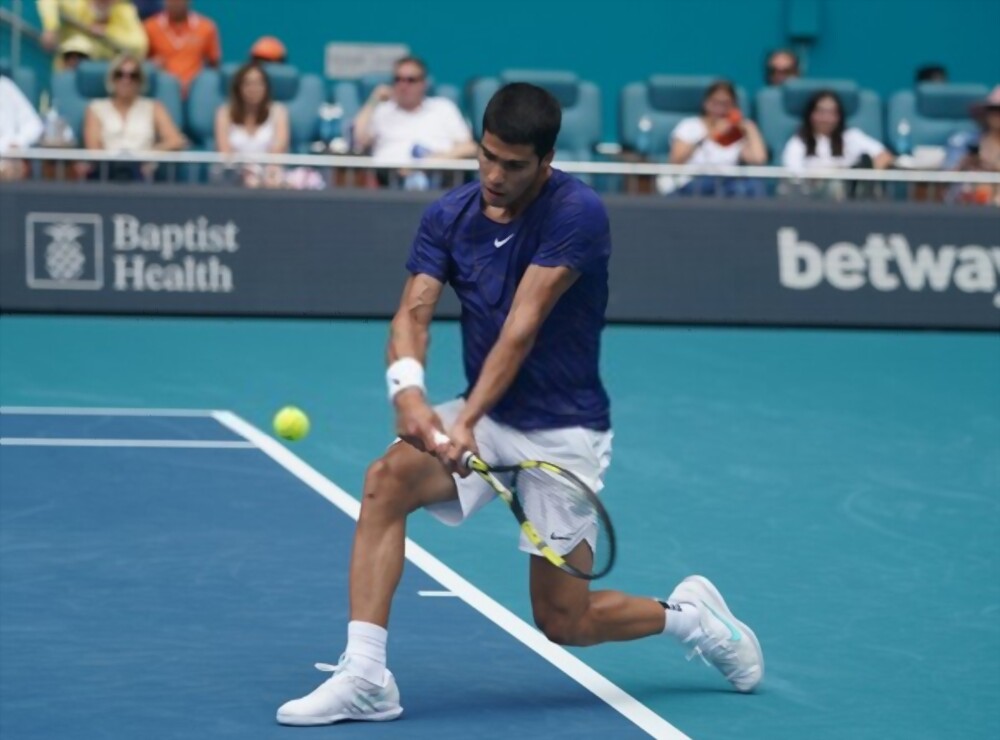 In the last 32 of the Italian Open, world number one Carlos Alcaraz was defeated by Hungarian qualifier Fabian Marozsan, marking his quickest departure from a tournament since October.
Alcaraz of Spain, who would have succeeded Novak Djokovic as the number one player after the match, lost the match 6-3 7-6 (7-4). So far, there have only been two defeats in 22 clay-court matches for the 20-year-old player in 2023.
Before this week in Rome, Marozsan, who is rated 135th, has never been in the main draw of an ATP Tour competition. However, the 23-year-old appeared unaffected by his rival and full of confidence as he smashed 24 winners and committed just 13 unforced mistakes.
In the fourth round, he will face Borna Coric of Croatia after pulling off one of the greatest ATP upsets in recent memory. After winning consecutive titles in Barcelona and Madrid, second-seeded Alcaraz has won his previous 12 matches on clay. He is one of the favourites to win the French Open, which begins on May 28.
"He truly shocked me; his level was high, and I have no doubt that he will soon crack the top 100", said Alcaraz. "He played at a high level, and I wasn't able to keep up with it since I wasn't playing well."
With his strong forehand and adorable drop-shots, Marozsan created difficulties for Alcaraz, who made a significant amount of mistakes that were out of character. At 5-5 in the second set, Alcaraz avoided a break point that would have forced Marozsan to serve for the victory and went on to win the tie-break 4-1.
Despite being outplayed throughout, it appeared as though the US Open winner may force a decider, but Marozsan remained composed and rallied back by winning the following six points.
"Saying anything is not always simple. I'm overjoyed. I hoped to do something exceptional, win a few games or a set, and I simply beat the top-ranked player in the world," the Marozsan said. "It's unbelievable. Everything went smoothly."