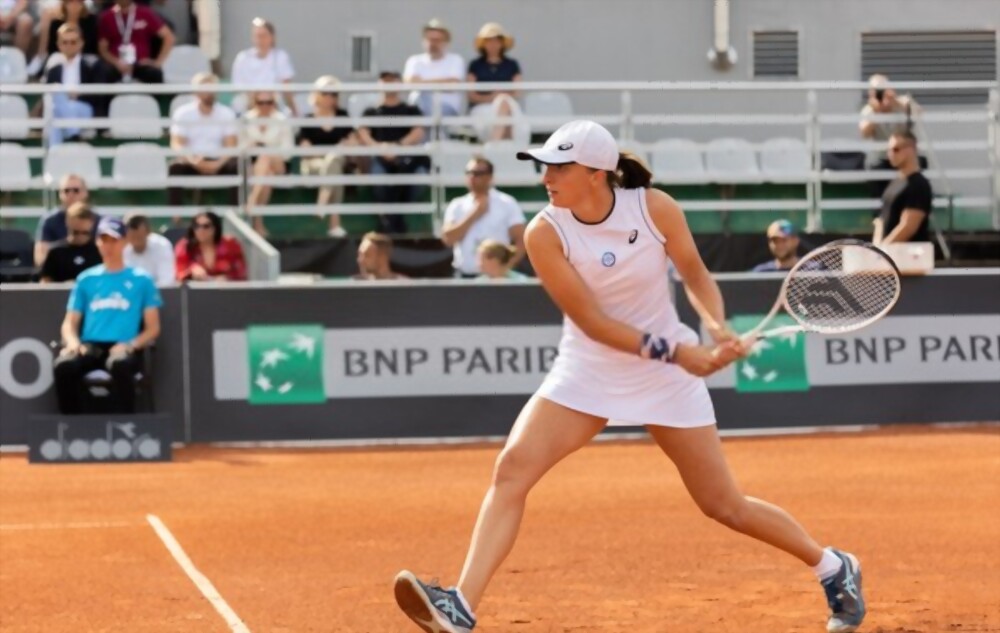 Iga Swiatek, the current world number one, is hopeful that a thigh injury won't prevent her from competing in the French Open title defence.
On Wednesday, the injury prompted the 21-year-old to withdraw from her quarterfinal match at the Italian Open against Elena Rybakina. After that, she had a checkup with the physio, according to Swiatek. "I should not have anything serious, therefore I expect to return shortly."
Before quitting against Kazakhstan's Rybakina at 2-6 7-6 (7-3) 2-2, the three-time major champion required medical attention. During the second set tie-break, Swiatek left the court for a medical timeout while in tears. She later returned with strapping on her right thigh.
"I definitely feel exhausted. I believe that stopping the match was the right thing to do since I experienced discomfort when I stretched and performed tougher moves," she continued.
"Beyond having to play a few matches in night sessions and after midnight, the most important thing for me is to play it safe and not force my body so much in such challenging situations."
"I'm glad to get a few days off right now because with the WTA's busy schedule since [a previous event in] Stuttgart, I wasn't really able to heal."
On May 28, the French Open at Roland Garros will begin.