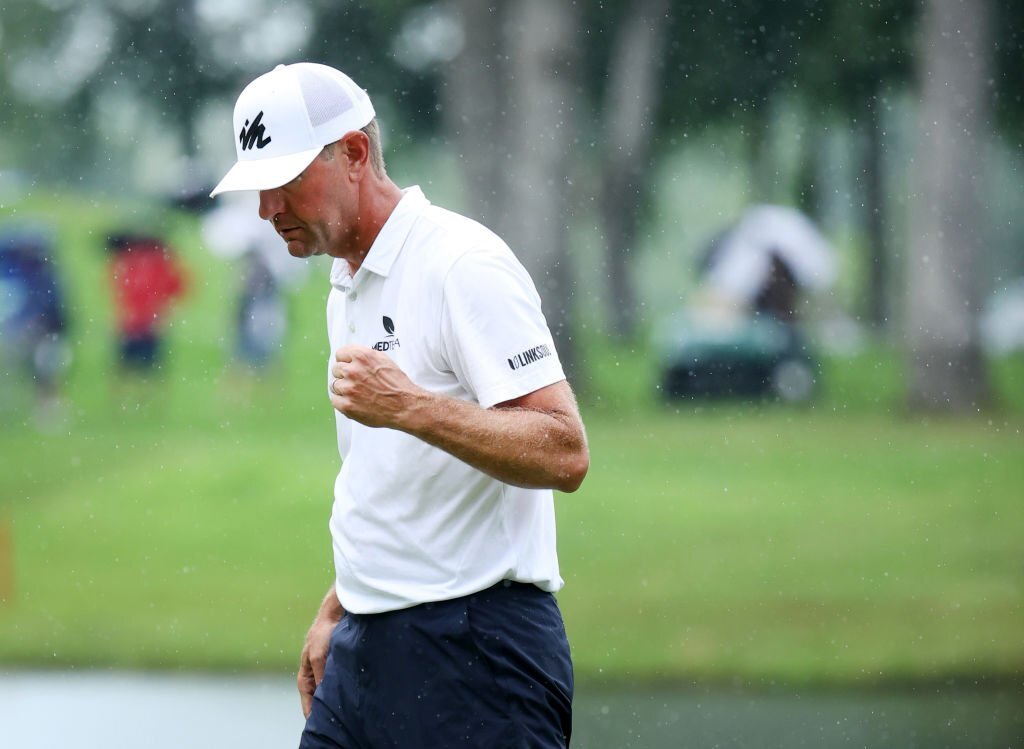 In a play-off, Lucas Glover defeated fellow American Patrick Cantlay to win the St Jude Championship, giving him back-to-back PGA Tour triumphs.
The top 50 finishers from the 70-player field at the St Jude Championship advanced to this week's BMW Championship, where only the top 30 finishers in season points will advance to the Tour Championship in Atlanta in two weeks.
After Cantlay's tee ball reached the water on the first playoff hole, the 18th, Glover prevailed with a par.
At the TPC Southwind in Memphis, the duo earlier held the lead after 72 holes with scores of 15 under par. Rory McIlroy of Northern Ireland and Tommy Fleetwood of England shared third place on 14 under, one stroke farther behind.
Glover, who took home the Wyndham Championship last week, said, "If you had told me this three months ago, I would have told you you're insane."
Fleetwood missed a birdie putt at the 18th that would have advanced him to the play-off with Glover and Cantlay, starting the fourth round two strokes off the lead. The 32-year-old held at least a share of the lead in four of those races, and it was his fifth top-10 result in his last six appearances.
Fleetwood, who finished with a final-round score of two under par, stated, "It's better than being nowhere near." "Of course it's difficult, but I think I need to see the bright side and be pleased with the golf I'm playing and the work we're doing."