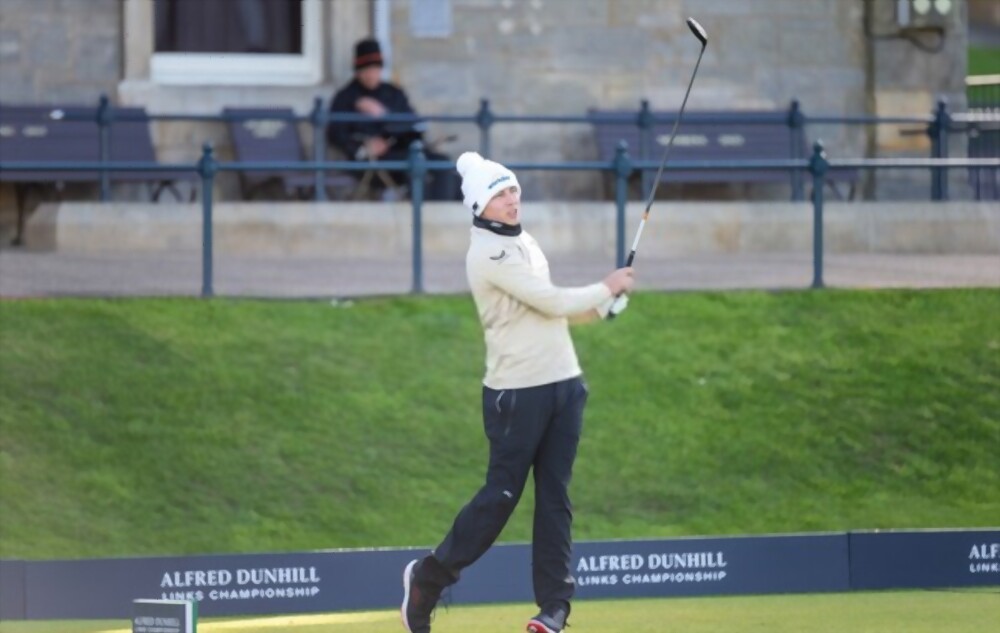 In a thrilling play-off, US Open winner from England Matt Fitzpatrick defeated Jordan Spieth to win the $20 million RBC Heritage championship in South Carolina.
After Fitzpatrick, who missed potential birdie putts on the final two holes, carded a three-under 68, and ended on 17 under at Harbour Town.
Spieth, who had a score of 66, missed putts on the first two holes of the play-off, and Fitzpatrick won with a birdie on the third hole. Fitzpatrick remarked, "I've always wanted to play this course since I was a kid. I think my career has been fortunate for me; I already have a big championship under my belt. This is pretty unique."
Fitzpatrick's family used to vacation on the island where the competition is held. "I was able to play it with my dad a few times, but this one meant more than any other. This is the competition that, out of anything on the schedule, I most wanted to win."
Last year, Spieth won the competition by defeating fellow countryman Patrick Cantlay in a playoff, but he was unable to replicate the feat this year.
Spieth entered the final round with a two-shot lead over Fitzpatrick, but he quickly closed the gap after making four birdies in his opening six holes to tie Fitzpatrick for the lead at 16 under.
When Fitzpatrick made a mistake on the par-three eighth, the American took over as the solitary leader.
After making birdies on the 15th and 16th holes, Fitzpatrick and Spieth were tied for the lead at 17 under as the event entered a playoff.
He won after hitting a stunning nine-iron to a few inches on the 17th hole and sinking the birdie putt. This is the club he used to hit his approach to the winning green at the US Open.
Jon Rahm, the reigning Masters winner, had a 68 to tie Tommy Fleetwood of England for the lead with a score of 71.
Tyrrell Hatton of England fired a remarkable 66 to go to 10 under par, while fellow countryman Justin Rose shot a 70 to finish at nine under par.