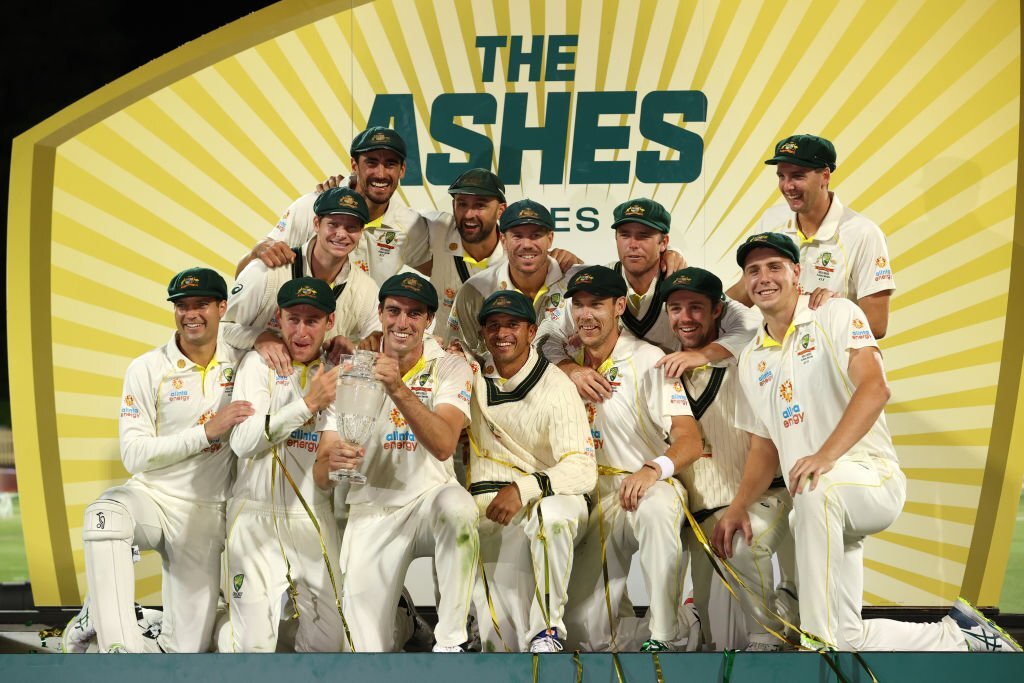 Three members of the Marylebone Cricket Club have been placed on unlimited leave after fighting with Australian players on day five of the second Test at Lord's.
Usman Khawaja and David Warner seemed to be fighting on camera, along with onlookers in the Long Room, as Australia left for lunch. The incident happened after Australia wicketkeeper Alex Carey controversially stumped England's Jonny Bairstow.
After the 52nd over of England's second innings, Bairstow departed his position after evidently believing the ball was dead, and Carey threw down the stumps to dismiss him.
Australia's players were booed off as they left the field for lunch, and players from both teams engaged in verbal arguments before Khawaja and Warner seemed to be challenged by the fans.
Before admitting it had disciplined three members linked to the event, the MCC stated it had apologised "unreservedly." They won't be allowed to return to Lord's while the inquiry is ongoing, the MCC said in a statement.
While [Australia captain] Pat Cummins did not imply that there was a physical confrontation in the post-match press conference, it is nevertheless entirely inappropriate to behave in such a way, which goes against the club's ideals.
"The behaviour of a small number of members was undoubtedly wrong. MCC expresses its condemnation of the behaviour seen and reiterates its apology to Cricket Australia."
Khawaja called the members' actions "very distressing," and Cummins added that he believed some of them may lose their memberships as a result. Khawaja declared, "Lord's is one of my favourite locations to visit. At Lord's, respect is always given, especially in the members' pavilion in the Long Room, but not today. Some of the things the members were saying were incredibly sad, and I wasn't going to accept what I heard."
Australia requested an investigation from the MCC after alleging that players had been "physically approached", in addition to being harassed. The MCC is based at Lord's, which it owns, and serves as keeper and judge of cricket's rules and principles. "The Australian team has received our sincere apologies," the MCC stated in a statement.