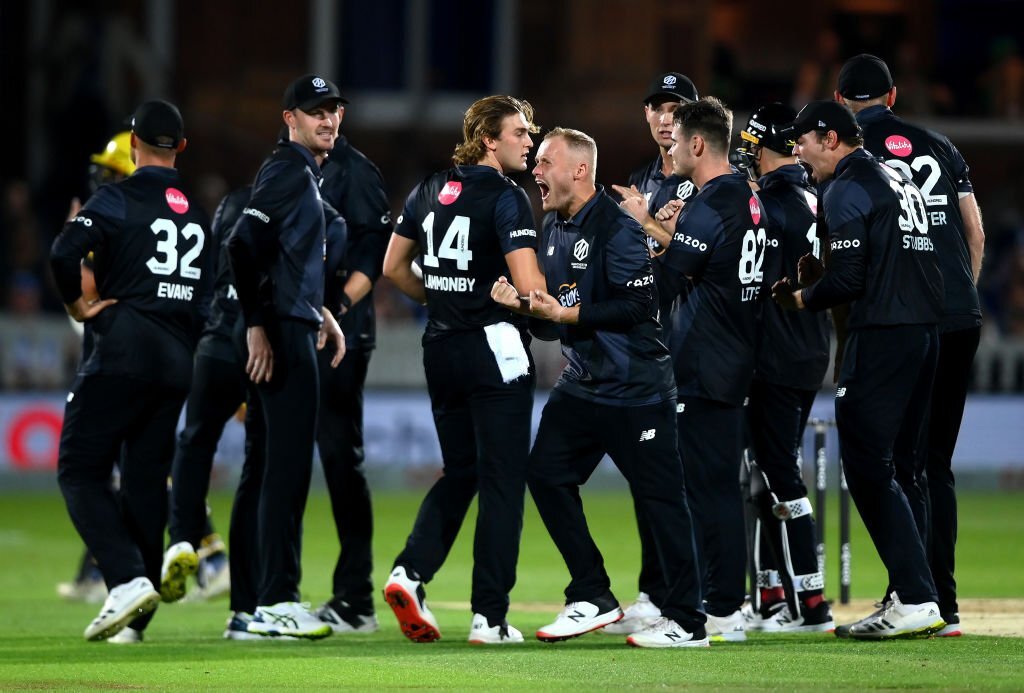 Welsh Fire defeated Manchester Originals in The Hundred 2023, which was cut short by rain, thanks to the first two wickets taken by Shaheen Afridi.
Luke Wells, the opener for the Fire, hit an incredible 57 off just 23 balls after the game was trimmed to 40 balls on each side, helping the home team reach 94-3.
The first two balls of the Originals' inning were then used by rookie Shaheen to lbw Phil Salt and Laurie Evans. The Originals rallied, but their 85-4 victory was nine runs short of their goal.
Fun facts you'll probably want to know:
Welsh Fire lost all eight of their games in 2022 before winning their first game of The Hundred in 2023.
After Josh Tongue's wide, Wells scored four runs off the first legal ball of the game before adding another six boundaries and three sixes.
Afridi watched four of his final five deliveries from Max Holden be hit for four after collecting wickets with his first two balls.
Jos Buttler, the captain of England's white-ball team, scored an undefeated 37 from 18 balls, including three sixes, but the Originals were unable to withstand the assault.