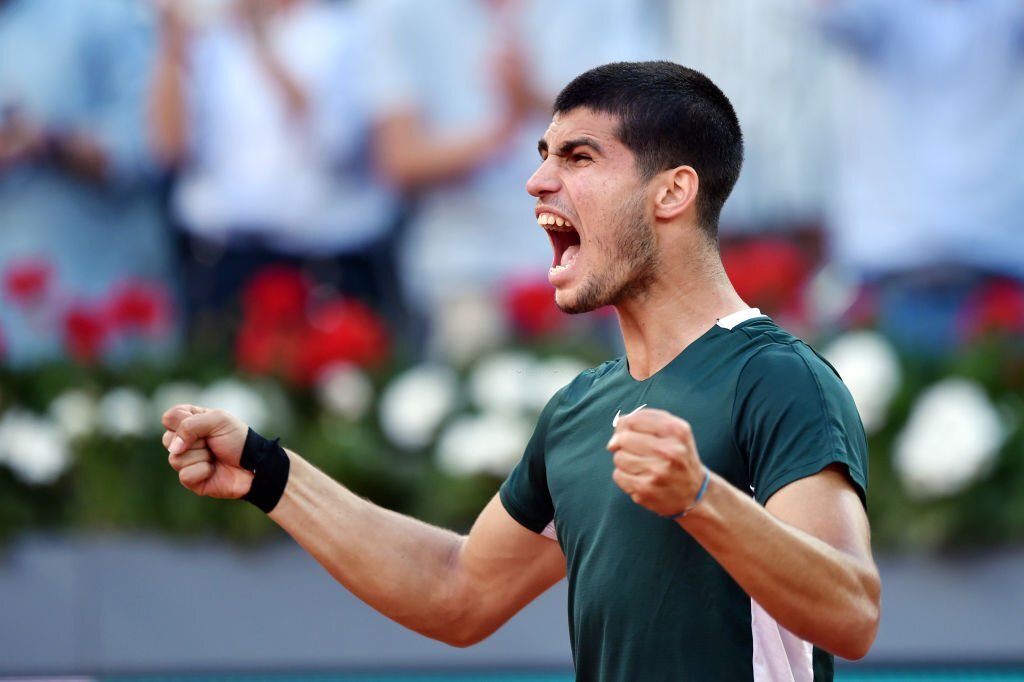 Top seed Spaniard Carlos Alcaraz is confident he will be the one to prevent Novak Djokovic from triumphing in another Wimbledon.
Novak Djokovic, 36, is Alcaraz's sole remaining opponent, following his match against Hubert Hurkacz, who lost against the Serb.
The Serbian second seed will not meet Alcaraz until the final, and he is now aiming to win a fifth Wimbledon title. If he succeeds, he will match Roger Federer's record of eight men's Wimbledon victories.
20-year-old Spaniard Alcaraz won 3-6, 6-3, 6-3, 6-3 and reached the S19 quarter-finals for the first time.
His next opponent will be Holger Rune of Denmark, who prevailed against Bulgarian Grigor Dimitrov 3-6 7-6 (8-6) 7-6 (7-4) 6-3.